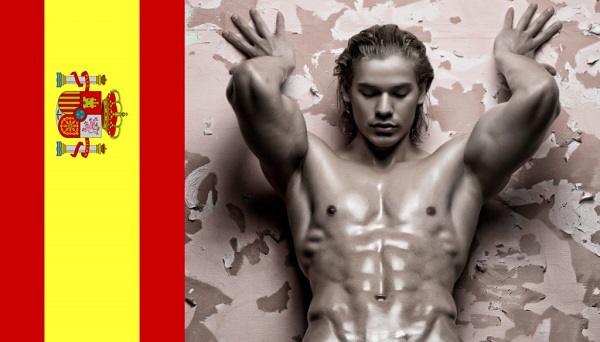 The ultimate LGBTI vacation guide to the Costa Del Sol, Spain
Whether you're partying as a group, after fun with the family, or you're an adrenaline junkie, meet the Costa Del Sol
The Costa Del Sol is one of the most beautiful parts of Spain. The sun's always shining, the food's always beautiful, and the beaches are always golden. So, it's only natural you'd want to bring a big group of friends or your whole family to experience it.
But trying to work around all those moving parts can prove a bit stressful. This is why you need to leave equipped with the right information.
This is why we asked Jet2holidays – the UK's second biggest tour operator and winner of Which? Travel Brand of the Year – to round up the best things to do and places to stay in the Costa Del Sol for families, big groups, and active holiday-goers.
Things to do in the Costa Del Sol for big groups 
Spain is tailor-made for big groups. Not only do you get all the relaxation and stunning weather typically associated with this part of the world, it's also teeming with nightlife and fun. With Jet2holidays you can have up to 19 people on one online booking (or as many as you'd like if you call their dedicated group customer helper), and free name changes prior to two weeks before traveling, it might just be the most pain-free way to go.
Torremolinos
The region doesn't get more gayer than Torremolinos. The area's LGBTI district is basically catered for you, whether it's a stag, birthday, or just a big night out.
El Gato Beach is just ten minutes from the La Nogalera gay village – and it's positively gay in itself. Find the rainbow flags and you'll discover one of the most popular gay beaches on the Costa Del Sol. And when you're not sunbathing and admiring the, uh, scenery, there are multiple gay bars surrounding it.
This includes the El Gato Lounge, which is a chilled out destination with tasty traditional Andalucian cuisine and drinks, right by the beach. Or, for something a bit more intense, there's EDEN Beach Club.
But if you venture a bit further out, you'll find Parthenon: a big club offering bigger tunes.
Where to stay
Found in the heart of the gay village, La Nogelera, this hotel combines spectacular views with a stylish and modern interior perfect for groups of friends. Whether you just need a place to crash, or a massive pool complete with a bar and DJ, this place is for you. And with no kids allowed, there's no screaming to make your hangover worse.
Two words: rooftop pool. If the thought of lazing in a rooftop pool on this beachfront property doesn't fill you with a bit of glee, we're not sure you're okay. Alongside the panoramic sea views, it's excellent location a short walk from both the resorts center and the gay district make it a great stop for you and your pals.
Benalmádena
Of course, not every group wants the biggest, gayest weekend of their life. If you and your pals want a fun, more relaxed vacation on the Costa Del Sol, Benalmádena is for you.
Alongside the beautiful beaches and Delicious restaurants, they are most known of the Tivoli World theme park. Visit here for all kinds of different rides, attractions and gardens.
For architectural highlights, the Castillo de Colomares backs both interesting structures and spectacular views. Otherwise, if you're feeling extra-free, one of the only fully nudist beaches is located in Benalmádena.
Benalnatura Nudist Beach is found pretty centrally, but covered by a cove, offering maximum privacy. It's also over-18s in the summer months.
Where to stay
Ibersol Alay
Not far from the beach, restaurants and Marina, this hotel probably has one of the best locations. But when you're not exploring the area, their dreamy swimming pool and large sunbathing area compliment the modern style interiors.
Activity holidays in the Costa Del Sol
Soaking up the sun is great, but restless souls need a vacation too. Which is why activities are so great. So whether you want to explore the great outdoors, enjoy a spot of sport, or are a daredevil on the seas, the Costa Del Sol might have something for you.
Cycling
Riding through the country on your bike is one of life's greatest pleasures. But when you've got an area like the Costa Del Sol, it's positively dreamlike.
People with powerful legs must try the Serranía de Ronda mountain range in Andalucia. The traditional villages surrounding the mountains also act as great rest stops (if you know Spanish), as they retain a lot of their original charm. Otherwise, the mountain range itself is a calm spectacle to behold.  Experienced cyclists might want to try the stunning downhill route from Algatocín.
Then when you need to rest, the H10 Adalucia Plaza hotel in Puerto Banus offers the luxury you need. Under two hours drive from the mountains, the adults-only hotel offers a more sophisticated atmosphere, with lounge bars, a gorgeous pool, and easy reach to several golf courses. Which is great, as Jet2holidays offers both bike and golf carriage for your gear.
Water Sports 
One of the best places for water sports is just out of the Costa Del Sol: Motril, in Costa Tropical. It is one of the most beautiful coastal towns boosted only by its spectacular beaches, but it has some amazing things to get involved with.
Adrenaline junkies would love windsurfing and kite-surfing. It's a great way to get out on the water and, luckily, there's sessions even beginners can enjoy. Though for something less fast-paced, there are boat trips from the beach too.
The best property, too, is only moments from the beach. The Playa Granada Club is found in the middle of beautiful gardens, boasts excellent views of the sea and, if you can't get enough of water, a massive pool. It's location is great, and its spa offers the relaxation you'll sorely need.
Family holidays in the Costa Del Sol
The Costa Del Sol has a reputation for being family friendly and with Spain being one of the most LBGTI-accepting countries in Europe, it's the perfect destination for every kind of family.
There's plenty to keep the little ones entertained. In both Fuengirola and Torremolinos, the water parks CostaWaterPark and Aqualand will have them and you laughing for days.
Beaches can sometimes be a pain with kids, unless you find the right ones. Luckily, Blue Flag beach, just outside Estepona, is not just beautiful, but has a car park behind it for your convenience.
Then if you want to inspire a little magic into their little worlds, head to Puerto Marina where you might spot a dolphin or two.
Oh, and when you stay with Jet2holidays, kids go for free*.
*(Conditions apply, see full details at Jet2holidays.com)
Where to stay
This family-friendly hotel has everything to keep adults and children happy alike. The adults can play in the casino and drink at the bars. You can choose from a selection of pools, while soaking up the views of the beach. On the other hand, kids can enjoy their very own splash park.
This hotel is a favorite for families thanks to how much there is to do. The onsite aqua park is going to be a winner with the little ones, with a pirates ship, a water cannon, and all the slides any amphibian needs. It's close to the beach if you need some time outside, or upgrade to all-inclusive and spend all your vacation at the pool.
If the lagoon-style swimming pool or the stone's-throw-away beach doesn't sound dreamy enough, then you'll be pleased to know this hotel is a playground for children. The summer months will have kids and teens alike busy with their clubs, and the hotel will host team activities and games for the whole family. With Torremolinos just outside, there's nothing else you need for an LGBTI family holiday in the Costa Del Sol.
For more information about Jet2holidays, visit their dedicated page on the Costa Del Sol.
Jet2holidays is a client of Gay Star News.
All of Jet2holidays packages include flights with 22kg baggage allowance, hotels and transfers, so there's less time spent stressing and more time enjoying everything Benidorm has to offer.