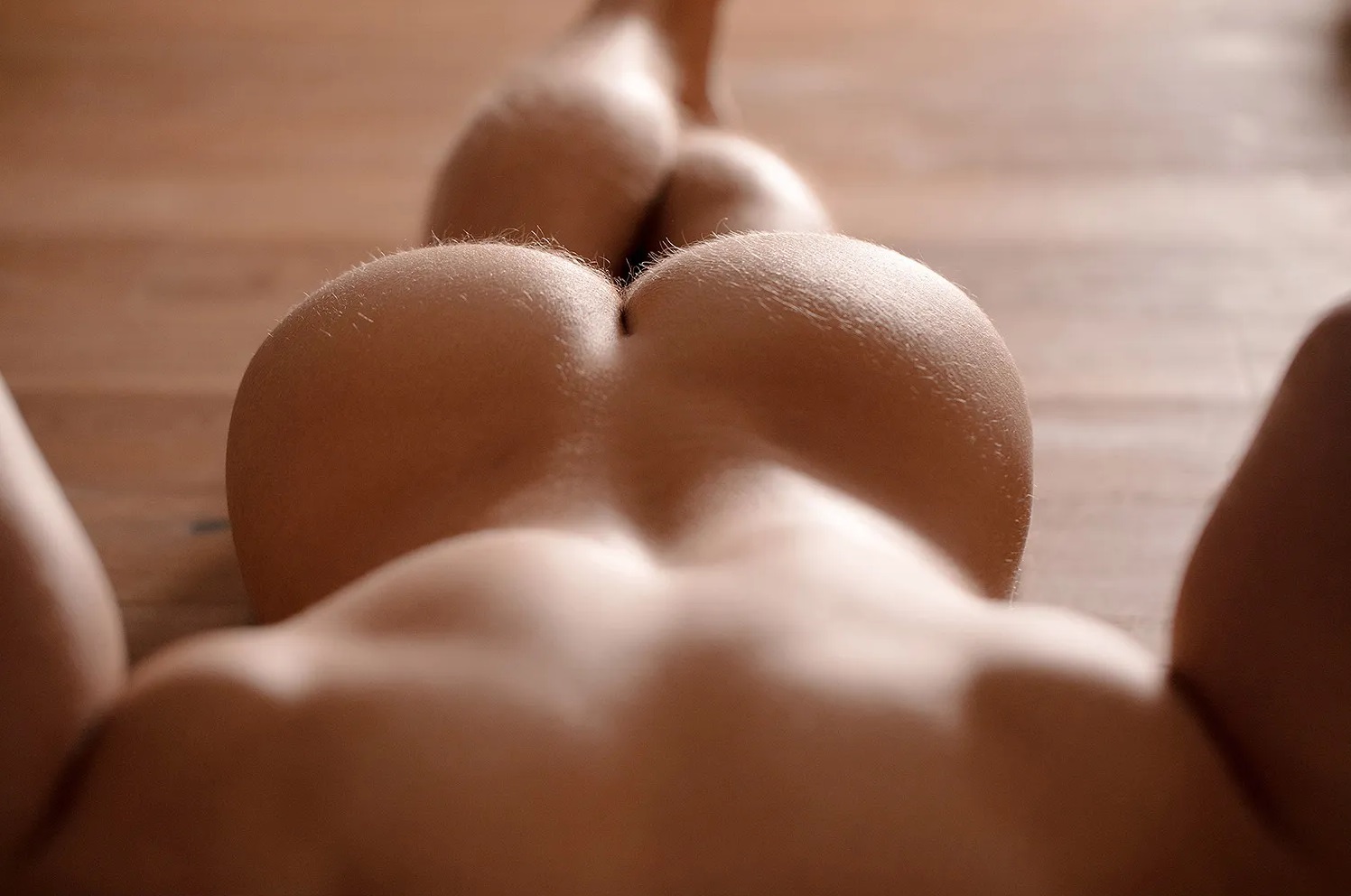 MODEL OF THE WEEK: HENRI THEROUX
Very sexy muscle boy from BelamiOnline this week as their featured model in a great gallery from Eliot Klein.
What a hot boy, what an amazing bubble butt! With their Model Of The Week: Henri Theroux feature, BelamiOnline is bringing us one of their sexy cam boys from BelamiChat in a great PIN UP gallery with images taken by Eliot Klein. We learn here that Henri Theroux joined their cam business when he came to BelAmi. And he's still active today. In front of the cameras as well as behind, managing the business with some other guys. I have no idea how old Henri was when these pictures were taken, but today he's 24 years old. And somewhat more muscular than he already was when this solo gallery was shot.
Despite all their efforts, so far Henri Theroux has not shown any interest in shooting hardcore videos for them. He only agreed to model in a few solo photo shootings. And according to them, this gallery is the hottest one. To be honest, boys in white briefs, white sneakers and white socks are total turn on for me. And well, that big and beefy bubble butt is simply amazing. Henri also has a well formed and uncut 7 inch cock. In his chat profile it says he's bisexual, but that's pretty common for those cam boys. And there we also learn that apparently, Henri owns a huge dildo, and one of his fetishes are sugar daddies. Didn't know that was actually a fetish, rather a convenience. Definitely looking forward to learn a bit more about him in the photo session video.
The full gallery consists of 55 high quality images. Photos on BelamiOnline are about 50% larger in size! On Wednesday, I will add a trailer of the photo session video to this post, once it's released on BelamiOnline!
MORE BELAMIONLINE I MORE MODELS OF THE WEEK I MORE MUSCLE BOYS
Model Of The Week: Henri Theroux from BelamiOnline:
( Watch the full trailer here! )