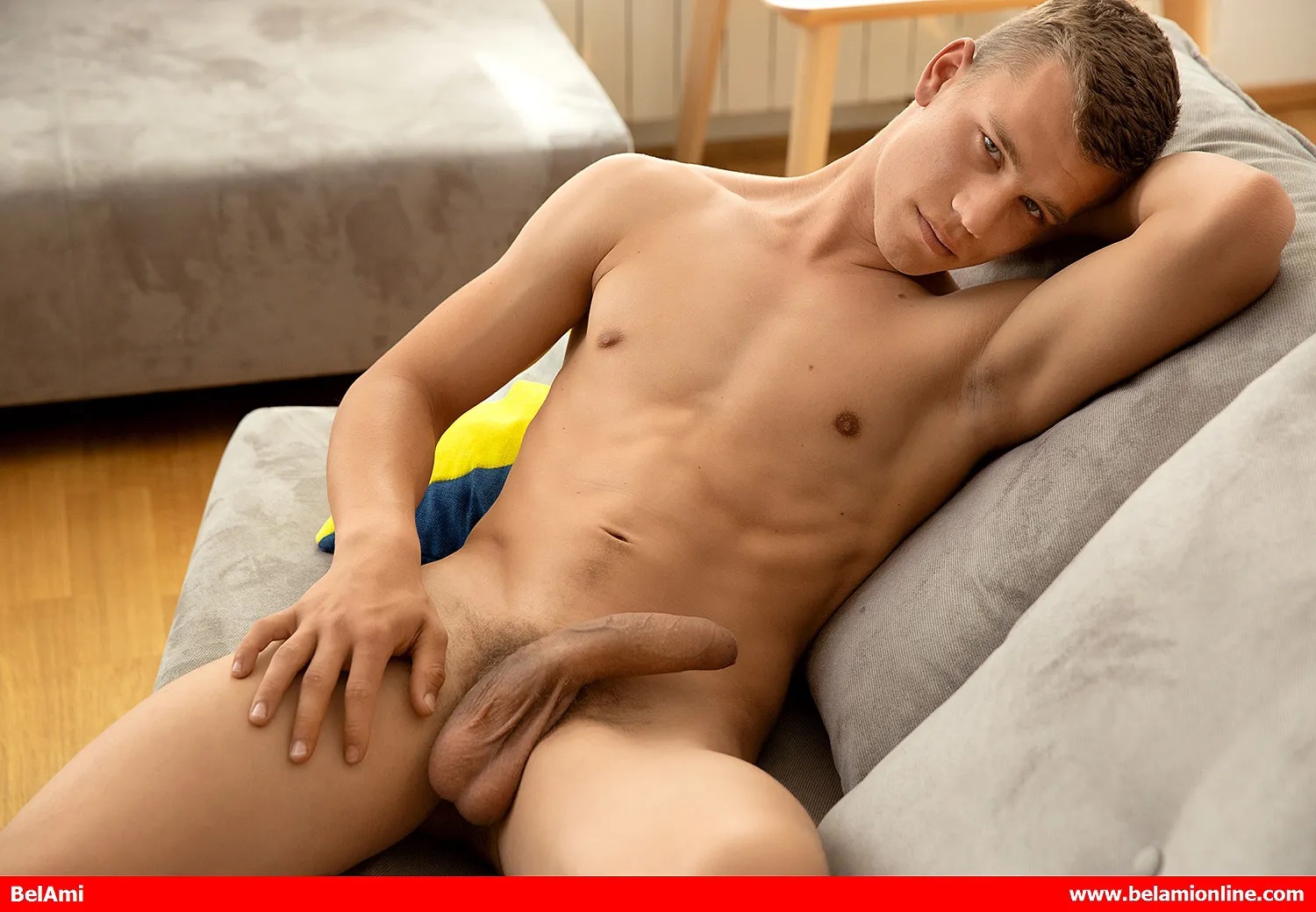 MODEL OF THE WEEK: BRIAN JANSEN
The lastest featured model from BelamiOnline is a super sexy 19 year old jock with a smooth body, big cock and amazing bubble butt.
If you are into 19 year old Czech soccer players, you're going to love Model Of The Week: Brian Jansen from BelamiOnline here! What a hottie! Despite being shy and quite obedient during his casting, he looks somewhat daring here. With that knocked out tooth and bad-boy hair cut. The casting video was released only a few months ago (see here), but I took a pass and didn't feature it here on this blog. Mainly because of the production value. Which is rather seldom for updates from BelamiOnline. I did like the model, though. And that video sure has its moments. Like when Brian plays with his hole, or shoots a nice load on his abs and pecs. Foot lovers will love this part…
But it's quite obvious that video rested in their unreleased archive for a very long time. Today he's probably already married and has three kids. And no, he's not going to come back and shoot hardcore with them. Anyways, let's enjoy what we got. Brian's hobbies are playing soccer. And only that. You can tell from his muscular legs and that amazing bubble butt. Soccer players just have the perfect asses. Period! Sexually he says, he's tried it all. Well, maybe for an 19 year old. And I don't believe that includes having sex with other guys. Still, too bad they couldn't convince him to shoot hardcore with them.
The full gallery consists of 38 high quality images. Photos on BelamiOnline are about 50% larger in size! On Wednesday, I will add a trailer of the photo session video to this post, once it's released on BelamiOnline!
MORE BELAMIONLINE I MORE MODELS OF THE WEEK I MORE SOLOS I MORE 19 YEAR OLDS
Model Of The Week: Brian Jansen from BelamiOnline:
( Watch the full trailer here! )